Your Donut Is My Command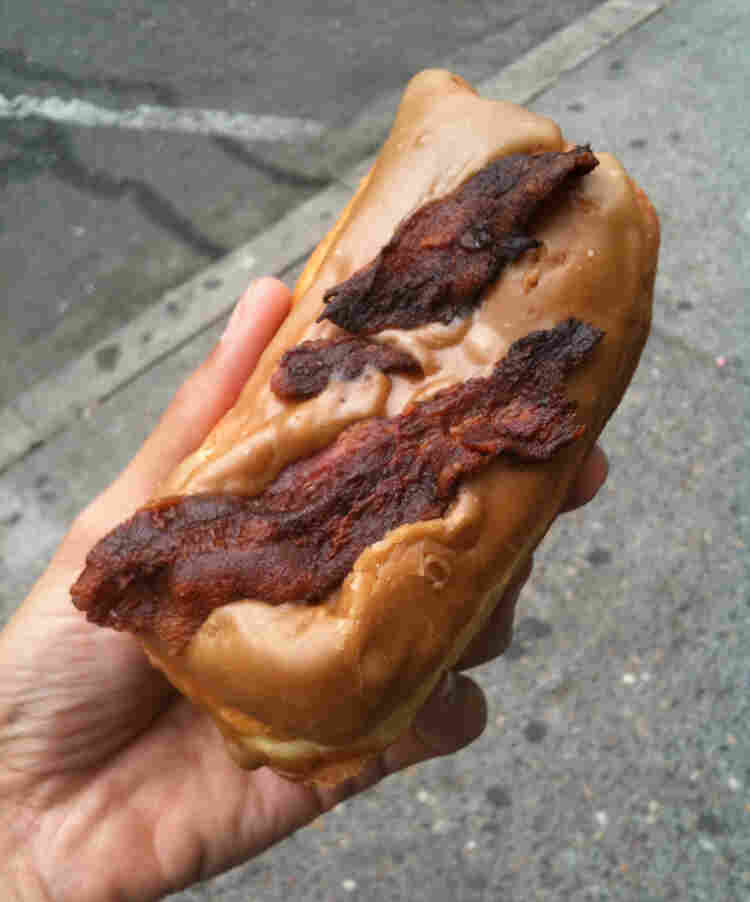 A couple Sandwich Mondays ago, when we ate the Lady's Brunch Burger, a few of you guys said for the true bacon-donut experience, I should check out the Bacon Maple Bar from Voodoo Donuts in Portland, OR. I'm not saying I flew to Portland this weekend JUST to get one, but it was a factor.
Just wanted to say thanks for the recommendation. I can now die happy. And early.