Sandwich Monday: Cemitas Atomica
We're back from our trip to Alaska, where it was more about communing with animals than eating them. So to make up for lost time, today we headed over to Cemitas Pueblas in Chicago, to try their legendary Atomica Sandwich (On the menu it has a little "TM" after it, which either stands for "trademark" or "too much.")
The Atomica is a breaded pork chop, a chile guajillo marinated pork chop, and ham, along with Oaxacan cheese and avocado on sesame seed bread. We were joined by friends Molly and Brian — he doesn't usually eat sandwiches.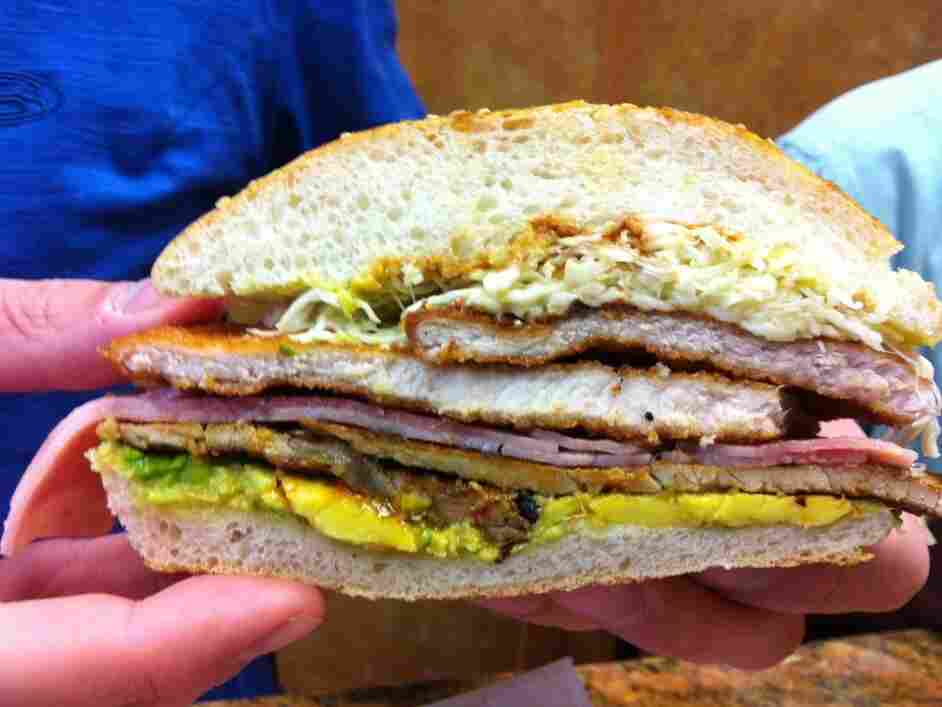 Ian: Look at those layers! It's like a pork cake.
Mike: Yeah. It's tirameatsu.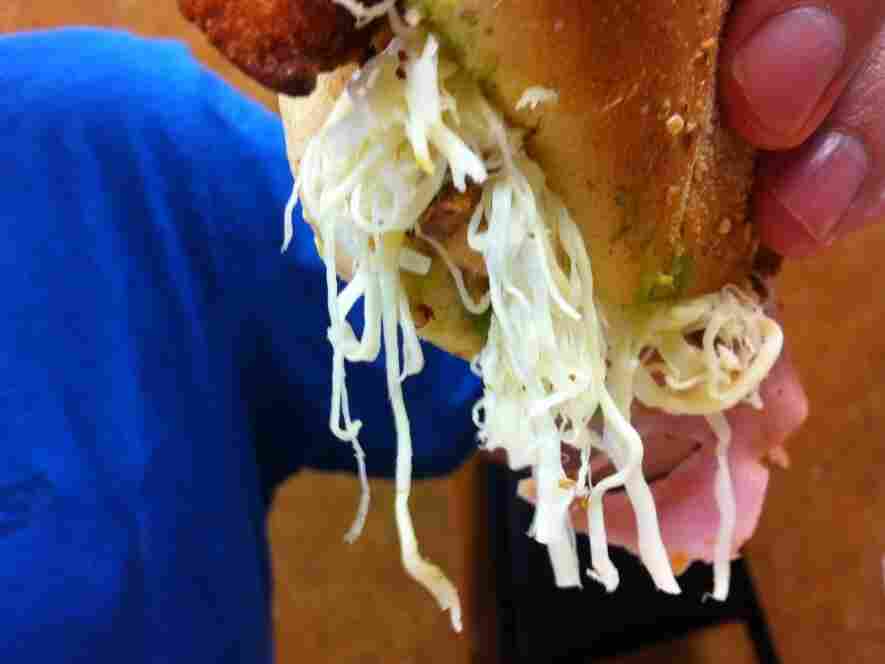 Molly: I thought that was cabbage. It's much better knowing it's cheese.
Blythe: It looks like hair. Mmmm, Cheese Wig.
Brian: This is good but I don't usually like sandwiches. I think deli sandwiches ruined me to sandwiches.
Ian: You can't judge all sandwiches just on the few you've met. That's completely sandwichist.
Brian: You have to be careful to keep the layers from slipping. It's Sandwich Jenga.
Ian: We should tie our hands behind our backs and play Sandwich Hungry Hungry Hippos.

Blythe: It's actually easier to digest the marbles.
[The verdict: worth the trip. Despite the atomic barrage of different kinds of pork, it still manages to be subtle and delicately spicy. It's like watching a fat man do ballet, which is one of my favorite activities. More about Cemitas Puebla here.]