WWRD To Not Botch A Romantic Mix Tape?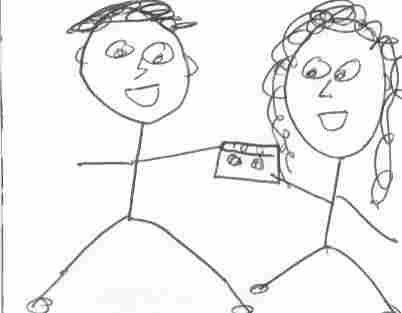 Click here to download to my podcast on making a mix tape
Okay, so I finally finished up in the studio and posted the mix tape podcast. This one took me a little longer than usual since it involved a little more production, but hopefully you'll like it.
In researching this podcast I stumbled upon two hilarious websites Am I Right? and Kiss This Guy. The name of the last one refers to the often misheard lyric in the song Purple Haze. The site Am I Right? lists the most commonly misinterpreted songs with Manfred Mann's Blinded By The Light coming in at number one.
Here are five songs that always trip me up, some of which are mentioned in the podcast as well.
A Tribe Called Quest's Electric Relaxation
What I hear: "Relax yourself girl, peace out come here".
What the actual lyrics is: "Relax yourself girl, please settle down."
Bob Marley's Redemption Song
What I hear: "Oh Pirates, yes they're rabbis."
What the actual lyric is: " Old pirates, yes, they rob i."
John Mellencamp's Jack and Diane
What I hear "Oh yeah life goes on, long after fifth grade and living this song."
What the actual lyric is: "Oh yeah life goes on, long after the thrill of living is gone."
Pearl Jam's Even Flow
What I hear: "Feeling, like something's churning so someone better pour the concrete."
What the lyric is: "Freezin', rests his head on a pillow made of concrete"
The Kingmen's Louie, Louie
I haven't a clue what they're saying, but then again I don't think I'm supposed to know.
And the bonus track is Sophie B. Hawkins' As I Lay Me Down — I get what she's saying, but I have no idea what her backup vocalists are saying; Have a listen, and it sounds like they're ordering food at a Mexican restaurant "Una Taco!"
Alright, so the audio is up for the podcast. Hope you enjoy.