Ethanol: A Corn-Fueled Debate
When it announced that it would use ethanol in its racing fuel, NASCAR joined a wider trend in the United States.
View caption
Jared C. Tilton /Getty Images for NASCAR
With all-American NASCAR now touting its use of ethanol blends in its race cars, the ethanol industry is taking the marketing pitch into overdrive in hopes of winning broad acceptance. The problem is, it's hard to figure out exactly what you're buying.
Estimated Ethanol Production On A State Level
Annual production (in millions of gallons)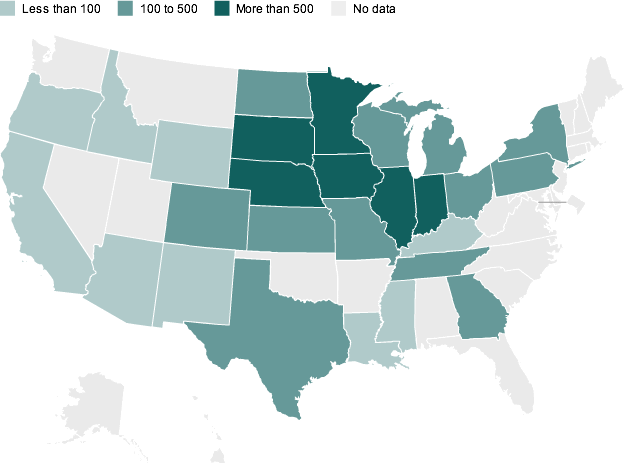 This graphic requires version 8 or higher of the Adobe Flash Player.Get the latest Flash Player.
This interactive content is not supported by this device.
This is a map of the United States, with each state shaded according to the amount of ethanol produced.
Notes
Any production under 1.5 million gallons is not represented in data.  Data as of February 2011.

December 22, 2010 WOIThe U.S. corn crop is enormous. And about a third of it doesn't go to cereal or cows – instead, it helps run your car. But government ethanol subsidies have meat and dairy producers up in arms over the high cost of their main feed grain.
December 21, 2010 KCUREveryone from Al Gore to Glenn Beck says that making ethanol requires more energy than it produces. Some researchers say the energy-losing equation is a myth — but others say that ethanol gets too much preferential treatment.