The Sunday Conversation
Each week, Weekend Edition Sunday host Rachel Martin brings listeners an unexpected side of the news by talking with someone personally affected by the stories making headlines.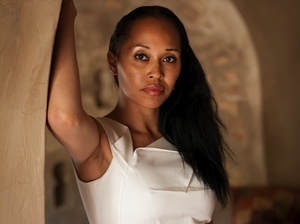 Lawyer Kimberly Motley says judges in Afghanistan often ask her for bribes, which she refuses to pay.
View caption
Zalmai Ahad / Courtesy of Kimberly Motley
Kimberly Motley is an American lawyer working in Afghanistan trying to make changes in the country's legal system. She initially moved there in 2008, when she took a job with the State Department to train Afghan lawyers. What she saw there shocked her.