archive
Monday, December 13, 2010
December 13, 2010 Justice Elena Kagan, the Supreme Court's newest member, says that the institution's "learning curve is extremely steep," so much so that "sometimes it seems vertical."
Thursday, December 09, 2010
December 9, 2010 A Kindle e-book containing the confidential cables released by WikiLeaks is now for sale on the Amazon UK website for 7.37 British pounds, about $11.60.
Monday, July 19, 2010
July 19, 2010 Amazon said its Kindle e-book sales surpassed its hardcover sales this year.
Monday, December 07, 2009
December 7, 2009 Eyeing the Barnes & Noble Nook? See what the pros have to say about it.
Monday, August 03, 2009
August 3, 2009 The Kindle ate books, the iPod swallowed our record and CD collections. How can we judge the tastes of others if we can't see what their reading or listening to?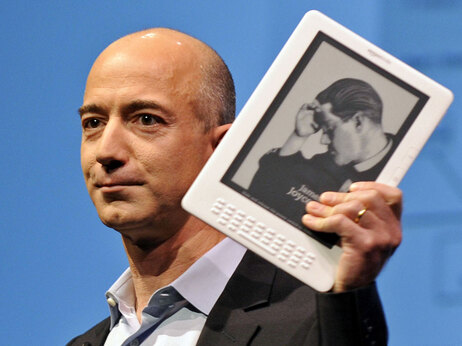 August 3, 2009 Is the Amazon Kindle really the future of reading? Nicholson Baker hopes not.