archive
Monday, September 01, 2008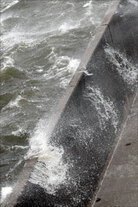 Monday, June 30, 2008
June 30, 2008 Today's TotN: top McCain and Obama advisers on the economy, Dr. John, viral videos, and dinner with Mugabe.
Wednesday, January 30, 2008
Wednesday, October 31, 2007
Thursday, August 30, 2007
August 30, 2007 Well, it's our last show for the week — and for the month of August — and today's show is quickly coming together. The main topic in our first hour is called "Fixing Broken Schools." This is a segment we planned on airing yesterday, but our gues...
Wednesday, August 29, 2007