archive
Thursday, July 19, 2012
July 19, 2012 A part of the brain called the premotor cortex does some pretty complicated work. It's where the brain plans and strategizes about how to take action, and it may also reflect a person's personality.
Monday, July 02, 2012
July 2, 2012 Phelps will not compete in the 200-meter freestyle in London, which reduces his event load to seven.
Monday, April 06, 2009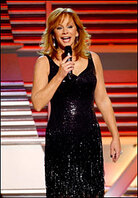 April 6, 2009 Reba McEntire busts on Willie Nelson and Michael Phelps at the CMAs!