archive
Thursday, January 05, 2012
January 5, 2012 About 30 people were killed today and more than 60 wounded, according to authorities, by explosions near two sites where day laborers were gathering to look for construction work. Shiite neighborhoods were targeted.
Thursday, December 22, 2011
December 22, 2011 It's been a terrible day in Baghdad. There were at least 16 explosions in 13 different locations. Most were in predominantly Shiite Muslim neighborhoods.
Friday, July 15, 2011
July 15, 2011 On assignment for National Geographic magazine, photographer Lynsey Addario went back to Baghdad for the first time since 2004. She discusses a motif that appears in her photos — and the remarkable changes she saw afoot.
Thursday, January 29, 2009
January 29, 2009 The Iraqi government bans Blackwater.
Monday, December 29, 2008
December 29, 2008 In Baghdad, there isn't a full-time network news correspondent to be found.
Wednesday, December 03, 2008
December 3, 2008 A background on the type of device that exploded beneath Ivan Watson and Ali Hamdani's car: the sticky bomb.
Monday, March 31, 2008
Wednesday, March 19, 2008
Thursday, January 24, 2008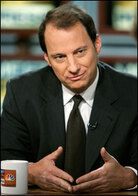 Monday, January 21, 2008
January 21, 2008 Reading fine, first-person journalism from Iraq.
Wednesday, November 14, 2007
Thursday, October 04, 2007
Thursday, September 20, 2007