Los Amigos Invisibles In Studio On World Cafe 8/12/09
Los Amigos Invisibles: Pure Party
Los Amigos Invisibles: Pure Party
Los Amigos Invisibles In Studio On World Cafe 8/12/09
Los Amigos Invisibles' members are true originals. For nearly 20 years, the Venezuelan sextet has been combining elements of funk, disco and jazz with Latin sounds to create a unique and groovy sound.
Set List
"Mentiras"
"Plastic Woman"
"Ultra-Funk"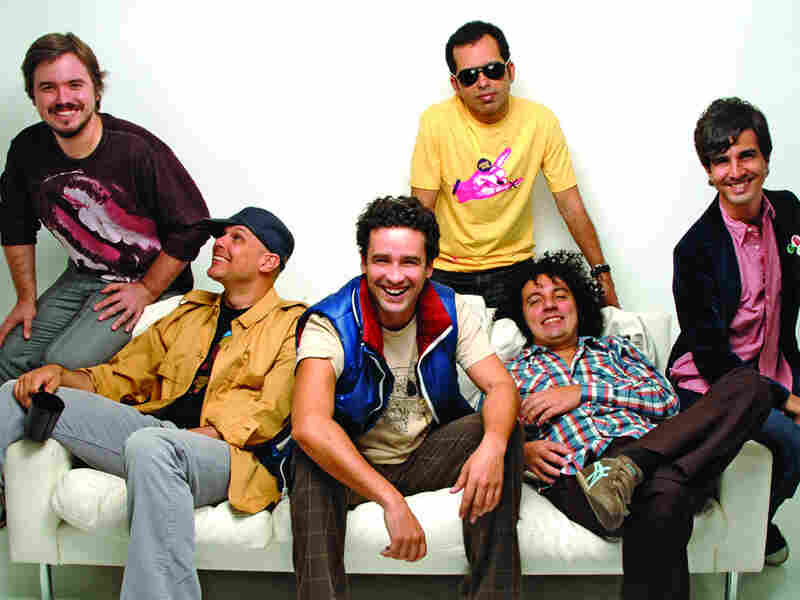 The group released its first album in 1995, finding widespread acclaim in Venezuela. After two years of solid touring, its hard work paid off when David Byrne heard the group and signed it to his label. Since then, the band has released five albums, including a collection of Venezuelan covers.
The group's latest album, Commercial, came out in June. It explores elements of funk, electronica and disco while still retaining a uniquely Latin feel. From start to finish, Commercial is a pure party: The bass is heavy, the drums are funky and the wah-wah pedals plentiful. Vocalist Julio "Chulius" Briceno's voice sounds smooth and confident, the perfect complement to the upbeat music.