Sacramento Tops List For Bird Strike Rates
Bird Strike Map
Among the nation's 49 busiest airports, flights landing and taking off at airports in Sacramento, Calif., had the nation's highest rate of wildlife strikes from 2000 to 2008. Two popular vacation destination airports in Florida, Fort Myers and Orlando, had high rates of wildlife strikes that damaged aircraft.

Roll over the red dots to learn about wildlife strikes at the nation's 49 busiest airports.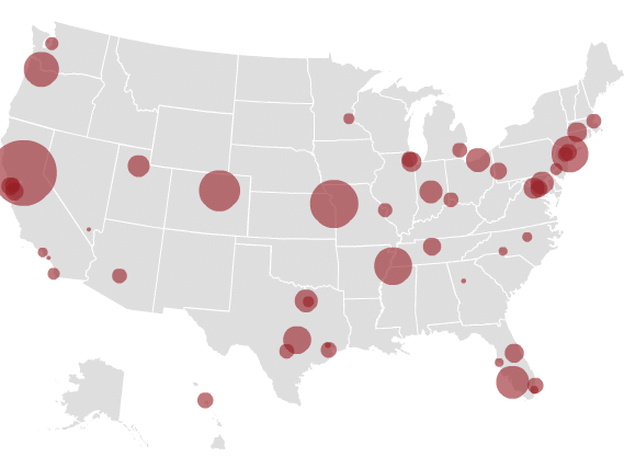 This graphic requires version 9 or higher of the Adobe Flash Player.Get the latest Flash Player.
This interactive content is not supported by this device.