FBI Not Showing Cards In Alleged Terrorism Plot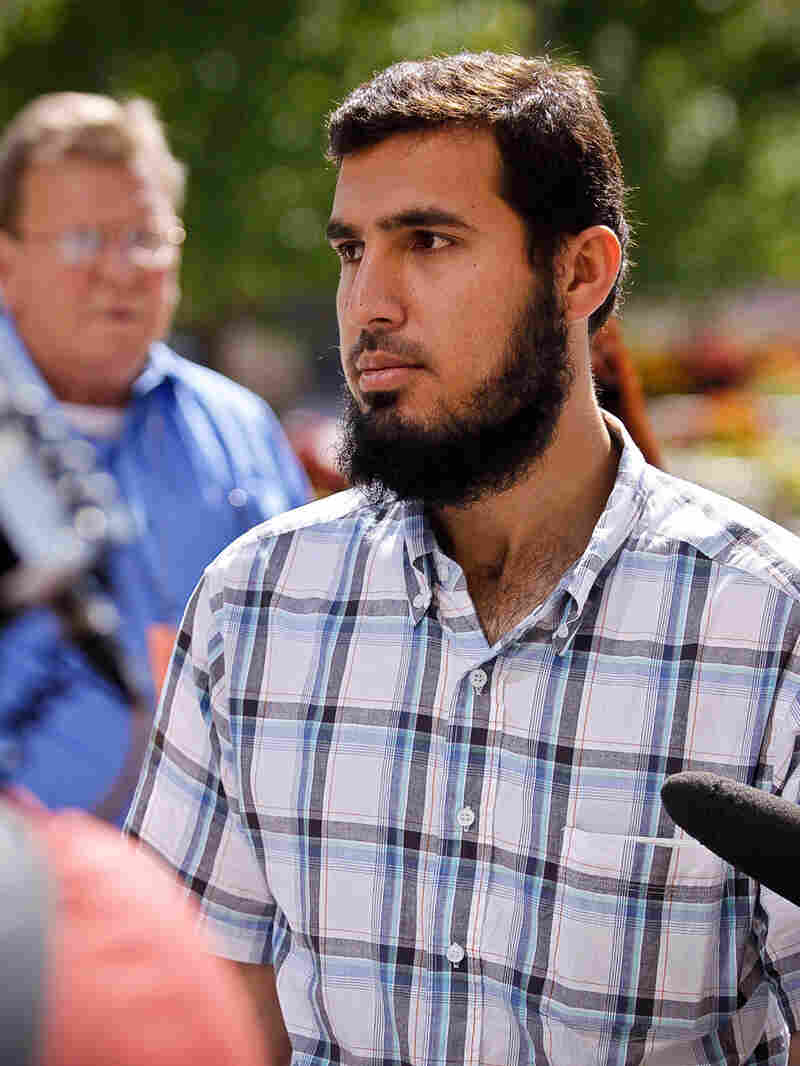 Marc Piscotty/Getty Images
Three men arrested in connection with a possible terrorist plot are scheduled to be back in court for detention hearings Thursday in Denver and New York.
The men — Najibullah Zazi, his father Mohammed, and an imam from Queens, N.Y., named Ahmad Afzali — were arrested on charges of lying to federal authorities. The case is known inside the FBI as an "office special" — which means it's considered so serious that all available agents are assigned to it. The man at the center of it all is Najibullah Zazi, a Denver-area airport shuttle bus driver who allegedly told the FBI he attended an al-Qaida camp in Pakistan and trained in explosives.
But Zazi hasn't been charged with a terrorism offense — which seems at odds with how seriously the FBI is treating the case.
"The reality is the FBI is still trying to figure out what is at play here in the homeland," said Juan Zarate, a terrorism expert and former deputy national security adviser.
Zarate says the case is moving so fast that prosecutors want to keep their options open.
"This is part of an ongoing intelligence matter, which makes the charging part of a broader calculus for the FBI and Department of Justice. They don't want to show their cards, and they want to use charges in a way that will allow them to negotiate for and potentially obtain plea agreements that get them more information."
Court Documents
Intelligence officials think this could be the most serious terrorism threat the country has faced since Sept. 11, 2001. Zazi says he isn't a terrorist, but officials close to the case tell NPR he was caught on a wiretap talking to key al-Qaida leaders in Pakistan who appear to have been directing this plot.
The Justice Department says officials found nine pages of notes on bomb-making in Zazi's handwriting. After searching a New York apartment where Zazi had been staying, police also allegedly found bomb-making manuals, backpacks and cell phones with Zazi's fingerprints.
Zarate says the collection of evidence is similar to the evidence found in a foiled plot to bomb airlines over the Atlantic in 2006.
"And so, put together, this looks like a dangerous concoction of factors that make this a dangerous plot," he said.
But the American people aren't necessarily convinced.
"The real challenge here is that you have a citizenry who's just heard too many times a country that cried wolf," said Karen Greenberg, the executive director of the NYU Center on Law and Security. She edits The Terrorist Trial Report Card, which tracks the terrorism cases that go to trial in the U.S.
"We have now dismantled this terrorism case or that terrorism case, and it turned out there seemed to be no threat there of great danger to the country," she says. "Now they have a case where they think there is some real danger, can they convince the American public?"
Officials hope they can, but they'll need all the help they can get. Officials close to the case tell NPR that investigators are tracking nearly two dozen people in Denver and New York. The chief concern now is that Zazi used his expertise to build bombs and that the explosives are out there — but they haven't found them yet.