Tracking Medical Procedures
Map
The maps show geographic differences in the rates of spending and medical procedures performed on people who are covered by Medicare. The rates come from the Dartmouth Atlas Project, which tracks such differences. Dartmouth researchers divided the country into 306 "hospital referral regions" based on where local hospitals send patients for major procedures. Their researchers say regions that spend more or perform more procedures do not produce healthier patients, and may be providing unnecessary care. The procedure data are from 2005 and the spending data are from 2006.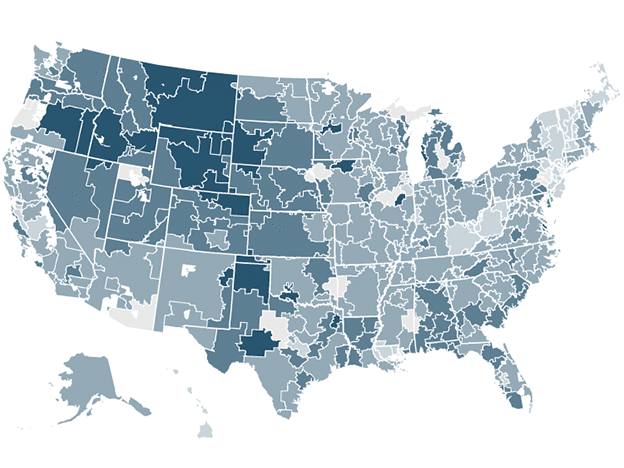 This graphic requires version 9 or higher of the Adobe Flash Player.Get the latest Flash Player.
This interactive content is not supported by this device.