Politics Roundup: Senate All-Nighter on Iraq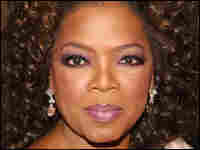 Senate Democrats have staged an all-nighter on Capitol Hill with hopes of setting a solid withdraw date for troops in Iraq. And Elizabeth Edwards explains why her husband, John Edwards is the best presidential candidate to address women's issues.
Mary Frances Berry, a professor of history at the University of Pennsylvania; and Ron Christie, Vice President of the lobbying firm DC Navigators, discuss those issues and more.