Rising Temperatures, Disappearing Coastlines
Rising Temperatures, Disappearing Coastlines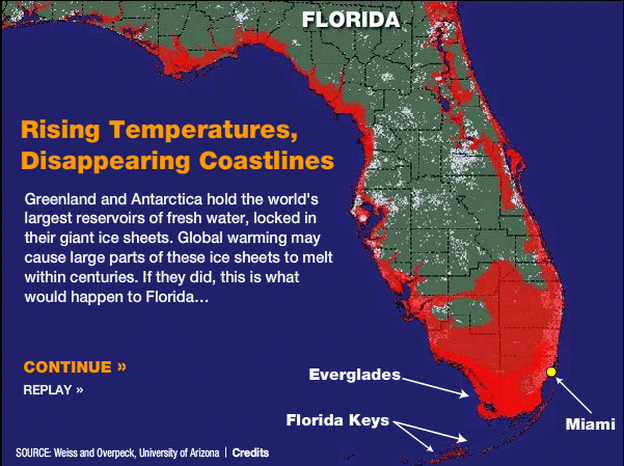 This graphic requires version 9 or higher of the Adobe Flash Player.Get the latest Flash Player.
This interactive content is not supported by this device.
Interactive: Rising Temperatures, Disappearing Coastlines
Greenland and Antarctica hold the world's largest reservoirs of fresh water, locked in their giant ice sheets. Global warming may cause large parts of these ices sheets to melt within centuries — changing the shape of coastlines around the world.