U.S. State Pension Funding Levels
State pension funding levels vary dramatically in the U.S. Several states have pension plans with high levels of funding or even a surplus (levels over 100 percent), but many states have pensions that are extremely underfunded.
Map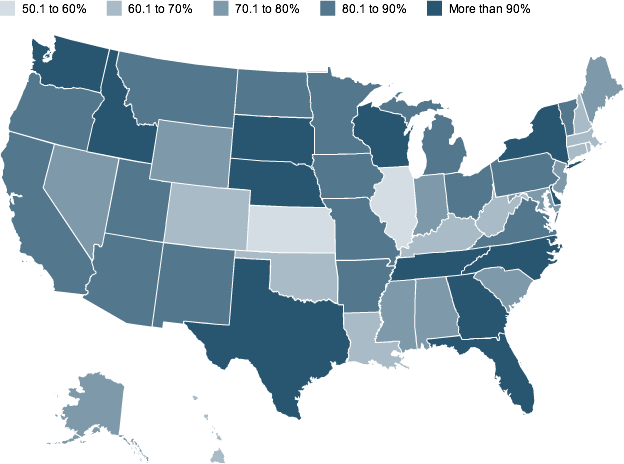 This graphic requires version 8 or higher of the Adobe Flash Player.Get the latest Flash Player.
This interactive content is not supported by this device.
This is a map of the United States, with each state shaded according to state pension funding levels.
Notes
All figures listed above for Ohio are for 2007. The 2008 contribution figures for Ohio are $2.263,766,000 (actuarially required) and $2,262,847,000 (actual).