Josh Ritter, Recorded Live In Concert
Josh Ritter, Recorded Live In Concert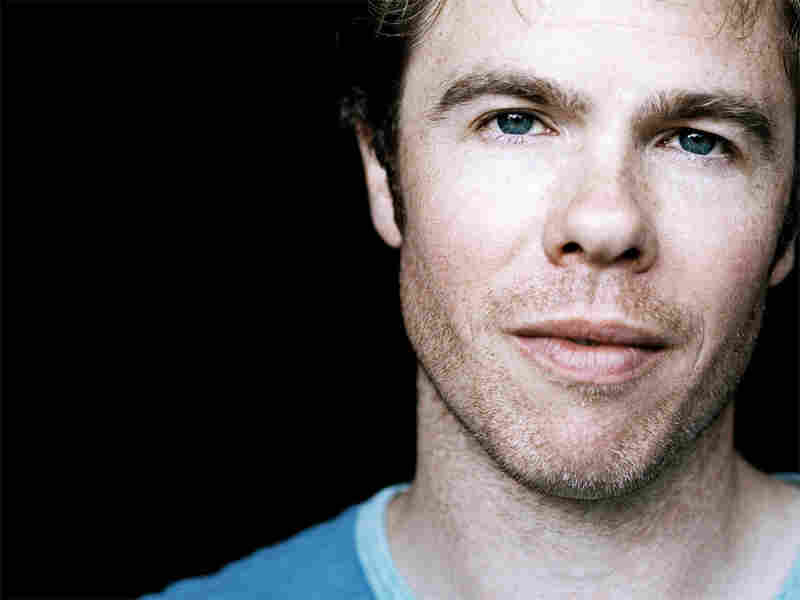 Set List
"Rattling Locks"
"Rumors"
"Southern Pacific"
"The Curse"
"Folk Bloodbath"
"Right Moves"
"Another New World"
"Empty Hearts"
Influenced by classic songwriters such as Leonard Cohen, Bob Dylan and Bruce Springsteen, Idaho native Josh Ritter began writing songs while attending Oberlin College, where he changed his major from Neuroscience to Folk Music. After relocating to Boston, Ritter started getting his name out through a self-released eponymous debut album and near-constant gigging. Since then, he's become a star around the world — known as a folk-rock singer of substance and widespread acclaim in Ireland, America and beyond. Click the link above to hear Ritter perform live in concert from WXPN and World Cafe Live in Philadelphia.
Opening slots on tour with both Dylan and The Frames netted Ritter a good deal of attention, and even led to his own sold-out headlining tour of Ireland. His growth as a songwriter and a musician continued unabated, with 2003's Hello Starling and 2006's The Animal Years each displaying a different facet of Ritter's complex musical world. The Historical Conquests of Josh Ritter followed in that tradition, and his sixth album — titled So Runs the World Away — comes out next month. With any luck, Ritter will showcase some of that new material at this daytime show.
Related NPR Stories
Web Resources
Support XPN
Stories like these are made possible by contributions from readers and listeners like you.