Gandalf Murphy And The Slambovian Circus Of Dreams In Concert
Gandalf Murphy And The Slambovian Circus Of Dreams In Concert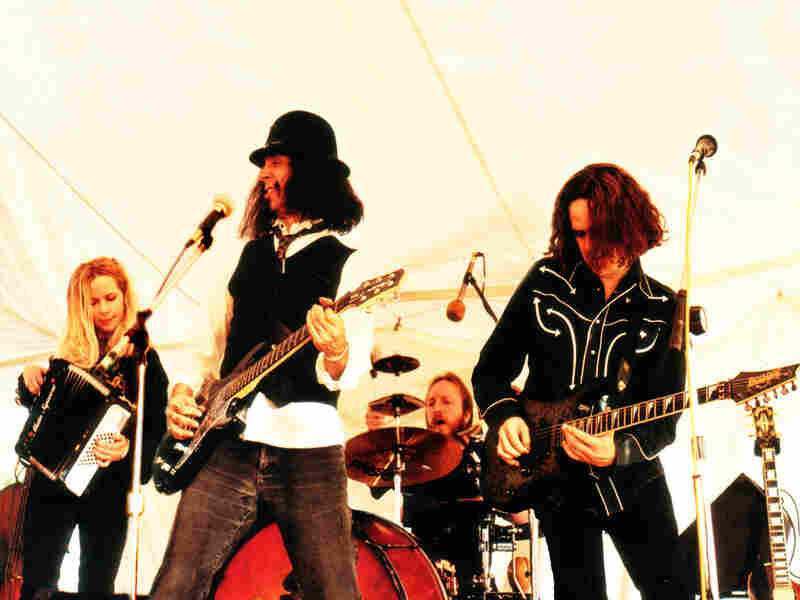 "Gandalf Murphy and the Slambovian Circus of Dreams" is quite a moniker, but it actually suits the band's music. What other act can sum up its sound with the four-part descriptor "punk-classical-hillbilly-Floyd"? With a variety of folk elements (not to mention a fair amount of prog-rock) and a stage presence honed in coffee shops and festivals, the quintet has been touring the world for more than a decade. Click the link above to hear Gandalf Murphy and the Slambovian Circus of Dreams perform live in concert from WXPN and The Chameleon Club in Lancaster, Penn.
Since forming in 1998, the group has released 14 albums, though many of them document live performances — no surprise, given the nature of its shows. The band's latest record, The Great Unravel, is only its third official studio album, but it showcases the group's variety and spontaneity nicely.
Support XPN
Stories like these are made possible by contributions from readers and listeners like you.