Greece's Financial Crisis Grips Europe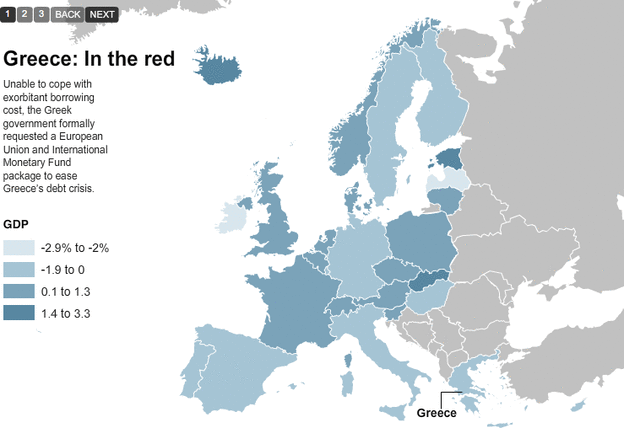 This graphic requires version 9 or higher of the Adobe Flash Player.Get the latest Flash Player.
This interactive content is not supported by this device.
This interactive contains information about Greece's economic situation, economic statistics for other European countries and information about other countries receiving bailout funds from the IMF.