Korean Standoff: Isolation And Tension On The Divided Peninsula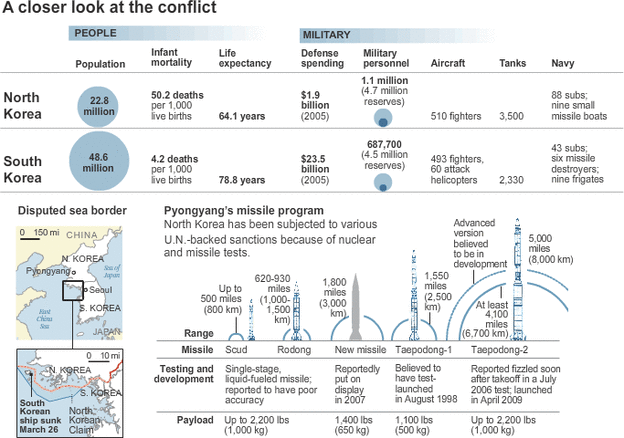 This graphic requires version 9 or higher of the Adobe Flash Player.Get the latest Flash Player.
This interactive content is not supported by this device.
Flash-enabled viewers of this page will be able to see timelines of recent North-South aggression and North Korea's nuclear and missile programs.