The Complicated Dance Of Exchanging Spies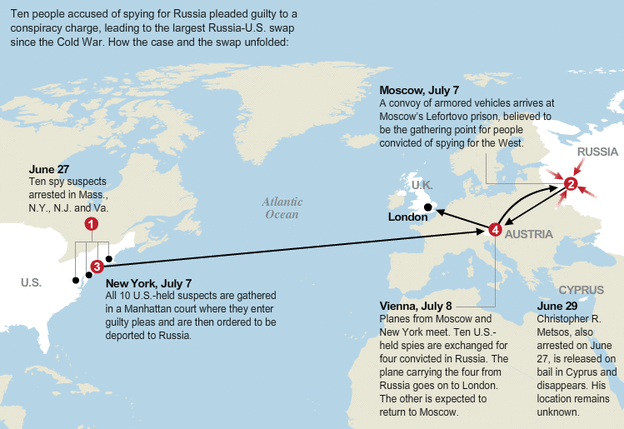 This graphic requires version 9 or higher of the Adobe Flash Player.Get the latest Flash Player.
This interactive content is not supported by this device.
The U.S. and Russia exchanged 10 spies arrested in the U.S. for four convicted in Russia in a tightly choreographed diplomatic dance Friday at Vienna's airport. In this interactive, more about the accused spies and see timelines of U.S.-Russia relations and past spy swaps.