Trapped Underground: Hope Alive For Chilean Miners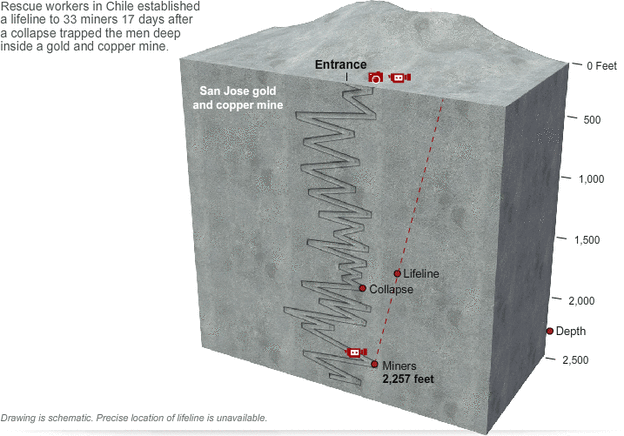 This graphic requires version 9 or higher of the Adobe Flash Player.Get the latest Flash Player.
This interactive content is not supported by this device.
This interactive includes a rough schematic of the mine, short profiles of the miners and a timeline of events.