Dale Watson: 'Ameripolitan' Music
Set List
"Kingdom"
"Miracles"
"Deeper and Deeper"
"Personal Jesus"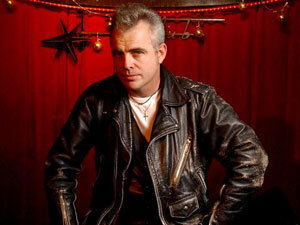 Dale Watson is an alt-country singer and guitarist from Texas with an authentic style and character. Working to his own beat and style, Watson isn't one to try and fit into a particular category of music. In fact, in an attempt to define his music, he created the term "Ameripolitan," which he defines as "original music with prominent roots in influence." In other words, he categorizes his music as rooted in country, but not the mainstream country that we know of today.
Influenced by Johnny Cash, among others, Watson's songs are typically short and full of life, with bluntness and catchy melodies to give his music a sense of vivaciousness. His newest album is titled From the Cradle to the Grave.
Featured Artist
Purchase Featured Music
From the Cradle to the Grave
Album

From the Cradle to the Grave

Artist

Dale Watson
Your purchase helps support NPR Programming. How?