Black Joe Lewis: Rough-Hewn Blues
Song List
"You Don't Love Me"
"D.C. Killa"
Black Joe Lewis is a 24-year-old Texan who quickly turned to music after working an office job. Lewis' raw and emotional vocals are reminiscent of James Brown and Lightnin' Hopkins, both of whom Lewis admires. As he continues to perform, more audiences warms up to his rough-hewn blues.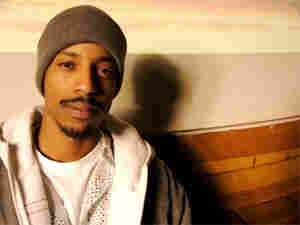 Lewis skillfully combines southern gospel funk, soul, and Texas blues. He performs with other artists such as harmonica and tenor-sax player Walter Daniels, as well as backing bands such as Cool Breeze. It adds a rhythmically and melodically dynamic aspect to his songs, which stylistically resemble old soul music.
Support XPN
Stories like these are made possible by contributions from readers and listeners like you.