A Contemporary History of Columbus
NPR's Alex Chadwick talks to UCLA European history professor Geoffrey Symcox, who has just edited the 13th volume of a history of Christopher Columbus using documents written during the 15th and 16th centuries. His book Christopher Columbus and the Enterprise of the Indies: A Brief History with Documents will be available in paperback in January 2005.
Copyright © 2004 NPR. All rights reserved. No quotes from the materials contained herein may be used in any media without attribution to NPR. This transcript is provided for personal, noncommercial use only, pursuant to our Terms of Use. Any other use requires NPR's prior permission. Visit our permissions page for further information.
NPR transcripts are created on a rush deadline by a contractor for NPR, and accuracy and availability may vary. This text may not be in its final form and may be updated or revised in the future. Please be aware that the authoritative record of NPR's programming is the audio.
Books Featured In This Story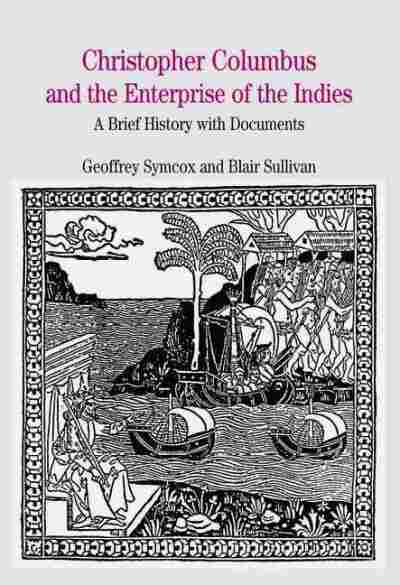 A Brief History With Documents
Paperback, 186 pages | purchase
Title

Christopher Columbus And The Enterprise Of The Indies

Subtitle

A Brief History With Documents

Author

Geoffrey Symcox and Blair Sullivan
Your purchase helps support NPR Programming. How?