My Fellow Americans: Carla Bailey, HIV Survivor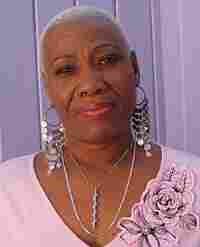 Day to Day senior producer Steve Proffitt profiles Carla Bailey, a woman who for the past 10 years has been living with HIV, the virus that causes AIDS. Bailey is profiled as part of a special World AIDS Day edition of the occasional series "My Fellow Americans" — audio portraits that capture the quietly extraordinary lives of everyday people.
Copyright © 2004 NPR. All rights reserved. No quotes from the materials contained herein may be used in any media without attribution to NPR. This transcript is provided for personal, noncommercial use only, pursuant to our Terms of Use. Any other use requires NPR's prior permission. Visit our permissions page for further information.
NPR transcripts are created on a rush deadline by a contractor for NPR, and accuracy and availability may vary. This text may not be in its final form and may be updated or revised in the future. Please be aware that the authoritative record of NPR's programming is the audio.