Wilco Performs on 'Talk of the Nation'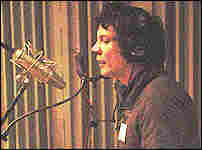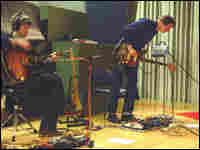 Live Cuts
From 1993
Listen: Neal Conan talks to Wilco founder Jeff Tweedy and Jay Farrar, then of Uncle Tupelo
Two-time Grammy winners Wilco stopped by the Washington NPR studios for a live performance and to talk with Neal Conan about the band's latest album — A Ghost Is Born.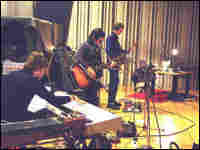 Lead singer-songwriter Jeff Tweedy took callers' questions and spoke about how the band built a successful career with little radio play and — at one point — no record label.
Guests:
Jeff Tweedy, lead singer/songwriter
Nels Cline, lead guitar
John Stirratt, bass guitar, backing vocals
Glenn Kotche, drums
Mikael Jorgensen, piano/keyboards
Pat Sansone, multi-instrumentalist
Purchase Featured Music
Album

A Ghost Is Born

Artist

Wilco

Label

Nonesuch

Released

2004
Your purchase helps support NPR Programming. How?