Calexico and Iron and Wine: 'In the Reins'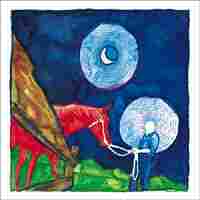 From 'In the Reins'
Hear full-length tracks from the Iron and Wine/Calexico collaboration:
John Brady reviews In the Reins, a seven-song collaboration between soft-voiced Florida folk singer Sam Beam, who records under the name Iron and Wine, and the band Calexico — border rockers from Tucson, Ariz., known for their eclectic tastes and "roots rock."
Purchase Featured Music
Album

In the Reins

Artist

Iron and Wine/Calexico

Label

Overcoat Recordings

Released

2005
Your purchase helps support NPR Programming. How?