Joe Henry Gets Stars Aligned for 'Soul'
For his latest project, the singer-songwriter brings together soul royalty Mavis Staples, Billy Preston and more.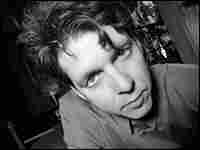 Inspired by his work with Solomon Burke for the 2002 album Don't Give Up On Me, Henry brought together Ann Peebles and Irma Thomas along with Staples and Preston for a week of recording at Capitol Studios.
Playing behind the singers was a skilled and smooth Allen Toussaint-led house band.