'The Cremation of Sam McGee'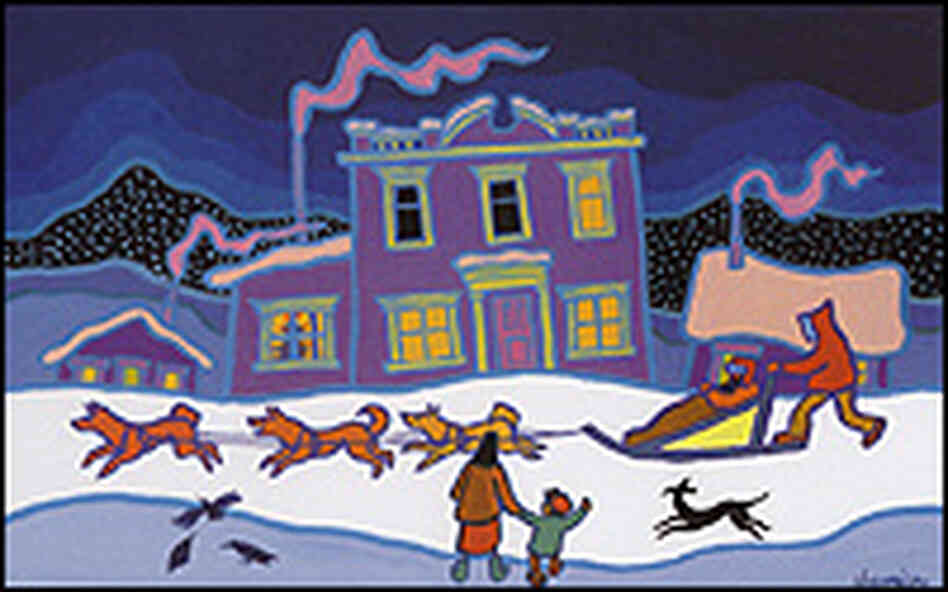 Ted Harrison

/

Kids Can Press
Robert Service's poem, "The Cremation of Sam McGee," tells the tale of two gold miners in the Yukon and one man's "last request."
The poem, which was originally published in 1907, was later transformed into a children's book with colorful illustrations by Ted Harrison, in 1986.
Now, a 20th-anniversary edition has been released by Kids Can Press, with new cover art and heavy paper stock. The tale is bookended by the following verse:
There are strange things done in the midnight sun
By the men who toil for gold;
&nbsp
The Arctic trails have their secret tales
That would make your blood run cold;
&nbsp
The Northern Lights have seen queer sights,
But the queerest they ever did see
&nbsp
Was that night on the marge of Lake Laberge
I cremated Sam McGee.
Web Resources
Books Featured In This Story
Hardcover, 1 v. (unpaged) | purchase
close
Purchase Featured Books
The Cremation of Sam McGee
Robert W. Service, Ted Harrison, et al