Lee Ritenour: Traveling Man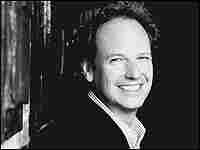 Funny how travel abroad can affect your outlook. Guitarist Lee Ritenour says recent trips to South Africa and Brazil have given him new legs, musically speaking. The result is his latest CD, Smoke 'N' Mirrors.
Featured Artist
Purchase Featured Music
Album

Smoke 'N' Mirrors

Artist

Lee Ritenour

Label

Peak Records

Released

2006
Your purchase helps support NPR Programming. How?