Is Cloning the Next Step in Cattle Development?
Robert Siegel talks again with D.T. Max, author of The Family that Couldn't Sleep, about Robert Bakewell, the 18th century agriculturalist who introduced stockbreeding methods that changed the quality of Britain's sheep and cattle.
Book Traces Family Suffering from Deadly Insomnia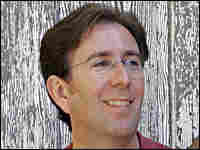 The Family that Couldn't Sleep traces the fascinating and horrific tale of an Italian family who suffers from a deadly genetic disease called fatal familial insomnia.
People who experience the disease become unable to sleep and can die within a few months. The disease can be traced back in the family more than two hundred years. Robert Siegel talks with the book's author, D.T. Max.