A Grocery Bagger Showdown in Vegas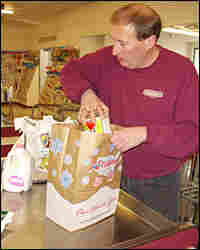 A store in the town of Sandstone holds bragging rights for having the quickest and best grocery baggers in Minnesota.
On Tuesday, that store's bagging mentor will try to beat the clock and win the national bagging championships in Las Vegas.
Catherine Winter reports from American Public Media.