Crime Fiction from Mideast Reporter Rees
Journalist Matt Beynon Rees is now a crime novelist, too. The Collaborator of Bethlehem follows a Palestinian schoolteacher who turns detective to solve a murder set in the violence-ridden West Bank. Rees was based in Jerusalem as a Middle East reporter for Time magazine for more than a decade, serving as bureau chief from 2000 to 2006.
Copyright © 2007 NPR. All rights reserved. No quotes from the materials contained herein may be used in any media without attribution to NPR. This transcript is provided for personal, noncommercial use only, pursuant to our Terms of Use. Any other use requires NPR's prior permission. Visit our permissions page for further information.
NPR transcripts are created on a rush deadline by a contractor for NPR, and accuracy and availability may vary. This text may not be in its final form and may be updated or revised in the future. Please be aware that the authoritative record of NPR's programming is the audio.
Related NPR Stories
Web Resources
Books Featured In This Story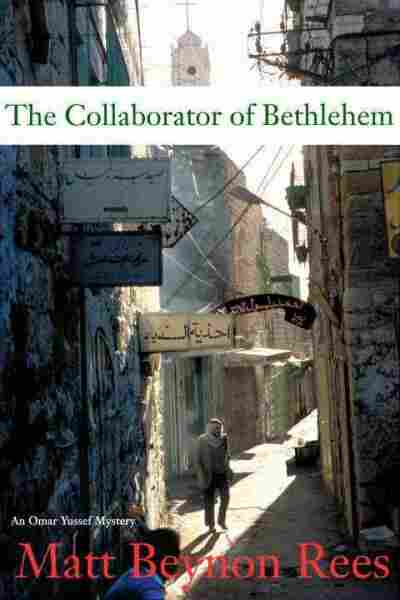 Hardcover, 264 pages | purchase
Title

The Collaborator of Bethlehem

Author

Matt Benyon Rees
Your purchase helps support NPR Programming. How?