Paolo Nutini: Star Power Personified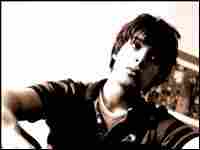 Set List
"Rewind"
"New Shoes"
"Last Request"
"Jenny Don't Be Hasty"
Though Paolo Nutini is only 19, his music exudes the soul and passion of musicians as venerated as The Drifters and Van Morrison. Growing up in Scotland, Nutini developed a love of music, and at 16, he hit the road with a friend's band. His reputation and prowess grew from there, and just after his 18th birthday, he went to Liverpool to record an album with producer Ken Nelson, who's also worked with the likes of Coldplay and Ray LaMontagne.
The result of that effort is Nutini's full-length debut, These Streets, which has attracted widespread critical praise, as well as chart success in England. With his model-esque good looks and unconventional voice, Nutini has a chance to be a major star — potential magnified by his high-profile live appearances alongside the likes of The Rolling Stones.