Democrats Court Gay Voters in Philadelphia
Emmanuel Dunand

/

AFP/Getty Images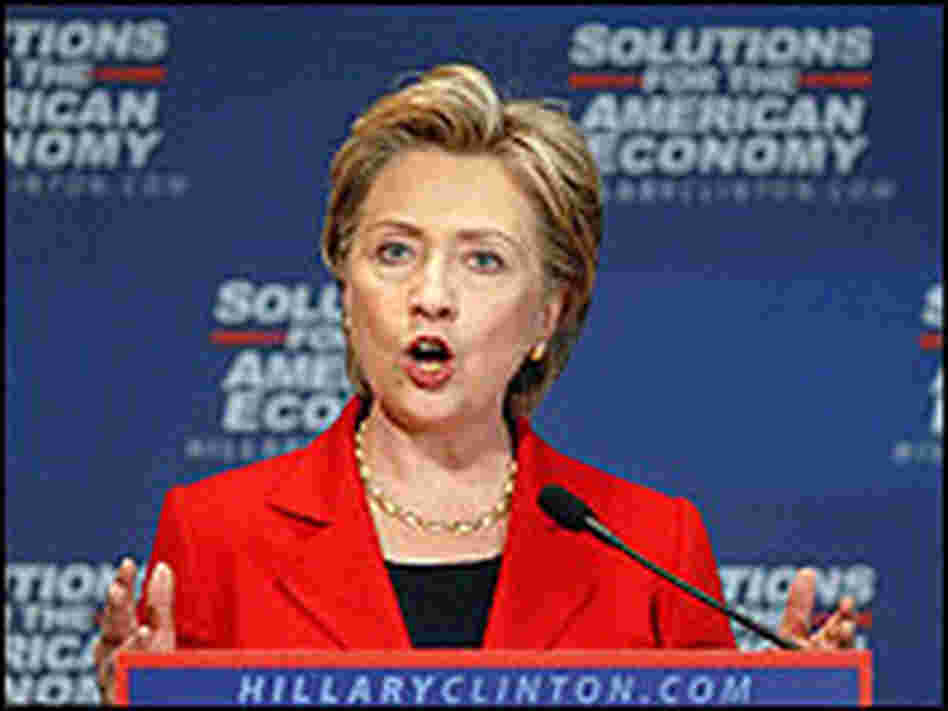 William Thomas Cain

/

Getty Images
Sens. Hillary Clinton (D-NY) and Barack Obama (D-NY) are battling for every vote in Pennsylvania's presidential primary.
With the state's crucial primary slated for April 22, gay and lesbian voters in Philadelphia are drawing the candidates' attention. By one count, those voters makes up 5 percent of the city's Democratic electorate. In a tight race, even such a small demographic could make a big difference.
So far, two major gay groups in the state — the Steel City Democrats of Pittsburgh and the Liberty Democrats of Philadelphia — have endorsed Clinton.
Mark Segal, editor of Philadelphia Gay News, says he has never seen an election in which the Democratic Party fielded better choices. Segal says Obama and Clinton have each sought his paper's endorsement.
Segal remains undecided. He says that to win the Gay News endorsement, Clinton and Obama need to speak very directly to issues affecting gay and lesbian voters.
"We want to hear what's going on with their positions on 'Don't Ask, Don't Tell,'" the editor says. "We just don't want to hear a very simple, 'Yeah, I want to get rid of "Don't Ask, Don't Tell.' We would like to hear a plan."
Further, Segal wants to hear Obama and Clinton state their positions on a federal bill to end employment discrimination against sexual minorities.
For the first time in the history of the Democratic Party, he notes, every candidate took a position on gay and lesbian issues. He says most of the positions are "on target," except for the candidates' stances on same-sex marriage. Segal doesn't sound surprised that the issue remains a stickler between the presidential contenders and his community.
"I think that's a political issue that we are going through in the nation right now," he says. "As a political movement, we have to be pragmatic. We have to push the education of the issue to the public, and the public will eventually understand the issues and push that for us."
Segal says he believes the lesbian community in particular strongly supports Clinton, who would be the first woman to hold the office of president. He calls it a matter of "identity pride."