Sculpture Casts Soviet Shadow on May Day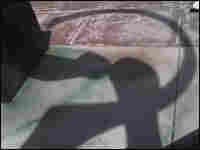 There's a sculpture at the University of Chicago that people on campus say contains a secret message left by the sculptor. On May Day every year the piece casts a shadow that resembles the hammer and sickle of the Soviet flag.
Ben Calhoun of Chicago Public Radio reports.