Simone Steps Out of Nina's Shadow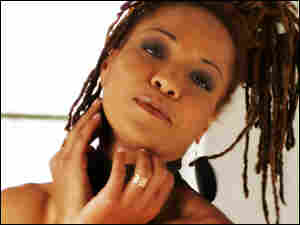 Singer Simone, the daughter of the legendary jazz and soul singer Nina Simone, is giving her mother's songs a new twist.
She talks with Farai Chideya about her childhood, her mother's influence on her own music, and what it meant to create the big-band tribute album, titled Simone on Simone.
Purchase Featured Music
Album

Simone on Simone

Artist

Simone
Your purchase helps support NPR Programming. How?