Skip to Main Content
Steve Lillywhite On Producing Dave Matthews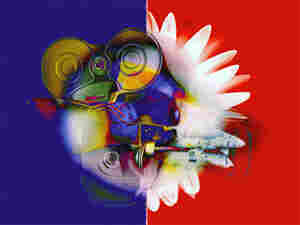 After the wild success of its debut, Under the Table and Dreaming, Dave Matthews Band asked Steve Lillywhite back to produce the follow-up. Coming out of a mid-'90s modern-rock scene that had spawned Blues Traveler and Spin Doctors, Crash had a little bit more to offer, reflecting Matthews' interest in jazz, folk-rock and world music. In an interview with host David Dye, Lillywhite talks about the process behind recording Crash.
Purchase Featured Music
Album

Crash

Artist

Dave Matthews Band

Label

RCA
Your purchase helps support NPR Programming. How?