Boz Scaggs in Studio on World Cafe 11/21/08
Boz Scaggs 'Speaks Low' With Jazz Standards
Boz Scaggs 'Speaks Low' With Jazz Standards
Boz Scaggs in Studio on World Cafe 11/21/08
Set List
"She Was Too Good to Me" (Rogers & Hart)
"Save Your Love for Me" (Buddy Johnson)
"Dindi" (de Oliveira, Gilbert, Jobim)
"This Time the Dream's on Me" (Arlen, Mercer)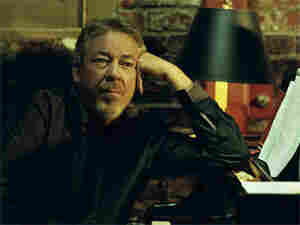 For Speak Low, blue-eyed-soul legend Boz Scaggs had a sound in mind long before recording his interpretation of jazz standards. But the concept was blurry until he pinpointed the instrumentation: a combination of strings, horns and vibes.
Some of the silky-smooth covers include "Save Your Love for Me" and "She Was Good to Me," which Scaggs performs in a session with host David Dye. He also shares the motivations behind the selections.
Support XPN
Stories like these are made possible by contributions from readers and listeners like you.