'I'm So Lonesome I Could Cry'
'I'm So Lonesome I Could Cry'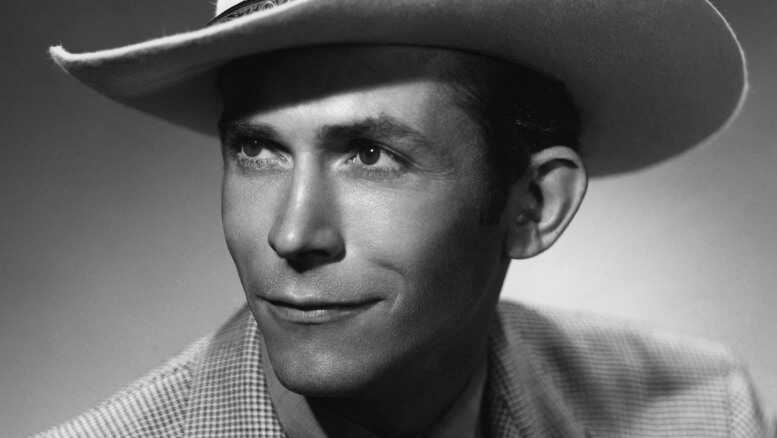 Hank Williams was born in Alabama in 1923, and he died in West Virginia when he was 29 years old. He was found dead in the backseat of his sky-blue Cadillac early in the morning of New Year's Day in 1953. He had heart problems brought on by alcoholism and drug addiction.
Williams once told Ralph Gleason of the San Francisco Chronicle that "a song ain't nothin' in the world but a story just wrote with music to it." The events of Hank Williams' death tell the story of his life, and one of his songs, "I'm So Lonesome I Could Cry," is part of that "story wrote with music to it."
It was recorded in Cincinnati on the afternoon of August 30th, 1949. There is an electric guitar and steel guitar and fiddle, but for two minutes and 45 seconds, the song's intensity comes simply from Hank Williams' voice and his words.
Hank Williams was eight years old when his mother gave him a guitar. He learned to play the blues from a black street singer named Rufus Payne. He started a band, went on the radio stations, played the bars and the county fairs, and made it to the Grand Ole Opry in 1949, arriving as a star with the song "Lovesick Blues."
The other classics came soon: "I Can't Help It If I'm Still In Love With You," "Hey, Good Lookin'," "You Win Again," "Your Cheatin' Heart," "Jambalaya."
People say it was a thrill to see him on stage. One promoter said, "He had the black, piercing eyes," and he'd pick somebody out in the audience.
He was the first man to move. He'd move sexually and the women loved it.
Joe Tyree of Tyree Funeral Home in the town of Oak Hill, West Virginia. He took care of Hank Williams' body that day in 1953. "The chauffeurs told me that they pulled into the Skyline Drive-in, which is about two miles from here, to get out and stretch their legs and all, and that's when they discovered that Hank was dead," Tyree recalls.
"They came into the service station, asked where the hospital was at, and they said, 'It's around the corner,' and they just came around and went up to the hospital."
The news that Hank Williams had died was tragic but not surprising. He had been fired from the Grand Ole Opry — they couldn't count on him to show up. He went back to playing high school gyms and honky-tonks. Sometimes on stage he'd be drunk and belligerent.
It was said that he was always in pain from his back. He had a spinal disorder that was getting worse, despite surgery. With alcohol he mixed pills, stimulants and sedatives. He was taking chloral hydrate and shots of Demerol.
Hank Williams died January 1, 1953. In Billboard magazine late that February, four of the top seven country hits were by Hank Williams, including the song "I'll Never Get Out of This World Alive."