Director's Cuts CD Gift Guide
Director's Cuts CD Gift Guide
In his special year-end installment of Director's Cuts, Ned Wharton, music director of Weekend Edition Sunday, offers musical gift suggestions, including albums by Tim Sparks, Joni Mitchell and Rachel Z.
Tim Sparks
Guitarist Tim Sparks releases another in his wonderful series of adaptations of Jewish melodies. With guitarist Marc Ribot, cellist Erik Frielander, bassist Greg Cohen, and percussionist Cyro Baptista, At the Rebbe's Table is on John Zorn's Tzadik label.
Paquito D'Rivera
Perhaps better known as a sax player, Cuban-born Paquito D'Rivera plays clarinet exclusively on The Clarinetist (Pimienta Records). Playing his own pieces as well as works by Latin American composers including Astor Piazolla and Carlos Franzetti, D'Rivera is backed by lush orchestration and solid soloists.
Eva Cassidy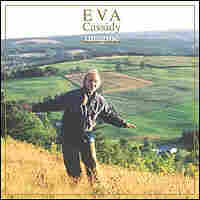 Songbird Eva Cassidy had a wide-ranging repertoire that was just too eclectic for the record companies, and sadly, her music went largely undiscovered until after her death from cancer in 1996. Fortunately, Blix Street Records has been compiling her work, and the latest in the series is Imagine.
Red Hot + Riot
Ever since the 1990 Red Hot + Blue album was released to promote AIDS awareness, the Red Organization has brought together artists from all genres to help battle the disease. The latest in the series, Red Hot + Riot, pays tribute to AIDS victim Fela Anikulapo Kuti, who died in 1997. Proceeds from the sale of this disc will benefit efforts to fight AIDS in Africa.
Los Straightjackets
Surfy holiday instrumentals from this Nashville group will ratchet up holiday gatherings nicely. Tis the Season for Los Straitjackets is on YepRoc Records.
Big Lazy
The masters of dark, twangy and evocative instrumentals are still casting their spell: New Everything is on Big Lazy's Tasankee Label.
Afro-Rock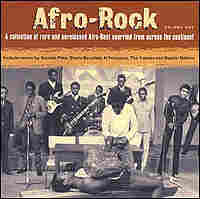 Afro-Rock Volume One is a terrific collection of grooves from African rock bands of the 1960s and '70s. The sound quality of these rare recordings varies, but the performances electrify. On Evolver Records.
Rachel Z
The talented pianist Rachel Z pays tribute to Joni Mitchell with tasty jazz arrangements on Moon at the Window. (Tone Center Records)
Joni Mitchell
The lushly orchestrated Travelogue covers more than three decades of Joni Mitchell's legendary career. On Nonesuch Records.
Related NPR Stories