Meredith Ochs' Top 10 CDs of 2005
NPR music reviewer Meredith Ochs shares her picks for the year's best CDs, from the "sacred-meets-profane" rock of the White Stripes to outlaw country singer Merle Haggard. Ochs is host of Sirius Satellite Radio's "Outlaw Country" channel, a contributing editor for Guitar World magazine and a regular contributor to NPR's All Things Considered. She's also the vocalist and guitarist for the rock band The Damn Lovelys.
The White Stripes
I've spent too long trying to deny my love for the White Stripes. Through four albums, even the mighty Elephant, I held fast to my consternation at the garage rocking Jack White trying to channel and stylize my beloved bluesmen through his guitar wankery and ultra-sharp color coordination. But on this fifth release, White gives his ax a little downtime in favor of piano and marimba, and the result is rambling ["Forever for Her (is over for me)"] and riveting ("Little Ghost"), not to mention slyly booty shakin' ("My Doorbell," centered around drummer Meg White's resounding pounding, could get unfunky people onto the dancefloor who haven't hit it since the early '80s). Add sacred-meets-profane themes as Jack references Bible scripture and sings of Hollywood starlets, and I can no longer resist their charms.
Merle Haggard
Country music isn't exactly known as a Blue state genre. Yet country legend Merle Haggard, a god-fearing, lifelong Republican who sang one of the most infamous pro-war anthems ("The Fightin' Side of Me") of all time, now asks just what the hell our troops are doing in Iraq. Hag transverses the Lower 48 twenty-odd times a year while on tour, and he reports back that our infrastructure is crumbling. He still wants his Ten Commandments in plain site; but in the wake of faulty war intelligence and reneged post-Katrina Gulf Coast promises, honky tonk tunes like "Rebuild America First" are undeniably poignant, no matter what state you call home.
Neil Young
Maybe it's the third star in a constellation with Harvest and Harvest Moon. Maybe it's a breather, the calm before another storm. Whatever it is to Neil Young, granddaddy of myriad music genres, Prairie Wind is my chillout album of the year, a lovely acoustic set to which you can decompress or entertain quiet, regenerative notions.
David Allan Coe
Coe is Outlaw Country's baddest man, known as much for his prison record and controversial statements (both of which have been steeped in hyperbole) as he is for writing country classics like "Take This Job and Shove It." This CD was the beginning of it all. Penned behind bars, Coe recorded it in 1969, but it never saw the light of day until this year. The result is solid barroom blues with a sense of urgency as pressing as waiting for a call from the Governor to commute your sentence.
New Pornographers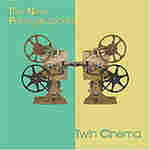 Canada is a dubious source of rock. For every Neil and Joni, there's Bryan Adams and Loverboy. So does the world need this Vancouver-based, loose-knit gang of precocious rockers with indie-cred, art school sensibility and a name that had to have been geared specifically for commercial failure? Yes, a thousand times, yes. Lead by A.C. Newman, with Dan Bejar (Destroyer) and country belter Neko Case closely in tow, the New Pornographers meld the Kinks and the Zombies with the energy of a wind-up toy. They are that rarest of all rock bands - a super-group that actually is.
Bettye LaVette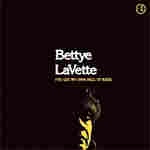 Detroit native Bettye LaVette is a soul singer best known to collectors of rare 45s (she had a couple of hits in the '60s) and Broadway-bound theater goers (she starred with Cab Calloway on the Great White Way for several years), but this CD should erode her obscurity. The title of I've Got My Own Hell to Raise comes from the Fiona Apple song "Sleep to Dream," which LaVette recasts here with righteous anger. All these songs were written by women, including Lucinda Williams and Aimee Mann. Helmed by Joe Henry, it's the perfect marriage of contemporary material with sparse, Stax/Volt-style instrumentation. And Henry's economical production allows LaVette's rapacious growl to rip.
The Decemberists
Of the new young literary songwriter set, The Decemberists' Colin Meloy is by far the most imaginative. Listen to Picaresque and take a trip on a ghost ship, observe heartbreak end in a watery tomb, or worse, scurvy. And just when you thought Meloy was forever lost in his 19th century imagery, he brings you back into the new millennium with a line like "And the anchorperson on TV goes la la la la la la la la la la la."
American Primitive
Revenant Records, founded by the late John Fahey, specializes in magnificently packaged "raw musics," from free jazz to what Greil Marcus called the "old, weird America." American Primitive Vol. II falls into the latter category, a collection of rare pre-war blues and gospel. Vol. I offered sides from "better-known" obscure artists like Charley Patton and Bukka White. This follow-up has singers that not only you but Harry Smith himself never heard of, such as Fahey faves Elvie Thomas and Geeshie Wiley. The uninitiated can listen and experience the same expression that Thora Birch wore in Ghost World when she heard Skip James for the first time – astonishment that anything that's still around could sound so mysterious and so alluring.
Gretchen Wilson
People are freaking out over Gretchen Wilson for all the wrong reasons. The title track has her drunk and disorderly in under three minutes, and parents are upset over her song "Skoal Ring," the imprint on the back pocket of a pair of blue jeans left by a can of Skoal, because it may encourage kids to chew tobacco. It's just a country love song about a boy, Wilson says. It's more than that. It's about values – economic, not family. "Don't need no diamond ring/don't want a bunch of bling bling," goes the lyric. By the album's end, Wilson disses Paris Hilton and praises hard working single moms, eschewing materialism for realism. People should be freaking out over the arrival of a country singer who writes old-school honky tonk songs and Southern rock-flavored anthems, and belts them out not like a pop star, but like they matter.
Marah
It's a summation of their career as a band: if you didn't laugh, you'd cry. It's a hoary notion, the band that's too good for its own good. It's a rock cliche, two brothers whose considerable talents simultaneously compete with and compliment one another, sometimes ending in someone's ass getting kicked, but more often ending in songs that kick yours. Dave and Sergre Bielanko of Marah did for South Philly what Springsteen did for Asbury Park, channeling its streets and smells and characters into winsome, unforgettable tales. On their latest, there's as much mid-career Stones influence as there is the Boss, and it puts songs like "The Hustle" in the running for song of the year.
Related NPR Stories