Former 'Pink Floyd' Guitarist Releases Solo Album
Former 'Pink Floyd' Guitarist Releases Solo Album
Rock guitar has been trending louder, faster and more flamboyant. An exception is guitarist and singer David Gilmour. He hasn't put out a studio recording in 12 years, since Pink Floyd's The Division Bell. The drought ends this week with Gilmour's solo album, On an Island.
'All Songs Considered'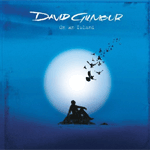 MELISSA BLOCK, Host:
Today is a big day for fans of the legendary rock band Pink Floyd. The group's former guitarist and singer David Gilmour is releasing a studio recording, his first in twelve years. The CD is called "On an Island," and our critic Tom Moon says unlike many rock guitarists, Gilmore isn't afraid of going slow.
(SOUNDBITE OF DAVID GILMOUR'S ON AN ISLAND)
TOM MOON: David Gilmour says his fingers don't move very fast. He's happy about that. If his fingers went faster, he'd be tempted to try some of that guitar-isimo speed demon stuff.
The singer and guitarist associated with so many Pink Floyd classics says he's comfortable moving in a slower tier. He carves epic solos out of long, gracefully sustained notes. It's a way of playing that's been missing from rock for a long time.
(SOUNDBITE OF DAVID GILMOUR'S ON AN ISLAND)
MOON: This is Gilmour's third solo album. On the first two, he says, he tied himself up in knots avoiding anything that sounded too much like his old band, Pink Floyd. He eventually realized that those spacey atmospherics are his sonic thumbprint. He can't shake them. And this time, he didn't try.
A bunch of songs on this CD wouldn't seem out of place on DARK SIDE OF THE MOON or its 1975 follow-up, WISH YOU WERE HERE.
(SOUNDBITE OF DAVID GILMOUR'S ON AN ISLAND)
MOON: As he developed the sweeping and majestic songs of the CD, David Gilmour sought help, first from his wife, who's largely responsible for the lyrics, and then Gilmore brought in a bunch of veterans, including the producer Chris Thomas, who's worked with everyone from the Sex Pistols to U2, and the singer Graham Nash and his old band mate Richard Wright, who sings on this song, which is called The Blue.
(SOUNDBITE OF DAVID GILMOUR'S THE BLUE)
MOON: We're more than a quarter century past Pink Floyd's peak, and yet DARK SIDE OF THE MOON and the other records don't sound at all dated or locked in the era of their creation the way so much dinosaur rock does. They transcend time, and as a result they inspire new generations every few years.
ON AN ISLAND: He's not afraid to go slow.
BLOCK: The new album from David Gilmour is called ON AN ISLAND. Our reviewer is Tom Moon.
NPR transcripts are created on a rush deadline by an NPR contractor. This text may not be in its final form and may be updated or revised in the future. Accuracy and availability may vary. The authoritative record of NPR's programming is the audio record.