Wayne Coyne and The Flaming Lips 'At War'
Wayne Coyne and The Flaming Lips 'At War'
From 'At War with the Mystics'
Hear full-length cuts from the CD:
'The Yeah Yeah Yeah Song'
'Pompeii Am Gotterdammerung'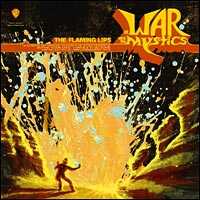 Independent music critic Christian Bordal chats with Wayne Coyne, lead singer of the iconoclastic rock group The Flaming Lips about their new CD, At War With the Mystics. Have these "purposely oddball" musicians gone mainstream? Listen for yourself...
Recent Bordal Music Reviews