L.A. Exhibit Spotlights Hockney Portraiture
L.A. Exhibit Spotlights Hockney Portraiture
Extended Interview with Hockney
Over a career that spans more than five decades, David Hockney has experimented with many different methods of making art. But he has always returned to portraits. Now, the first major exhibition devoted exclusively to those portraits is on view at Los Angeles County Museum of Art (LACMA).
Hockney has revisited many of his subjects over the years, painting the same faces over the seasons of a life. One of the people Hockney portrayed most was his mother, Laura, who lived to be 99 years old. In numerous drawings, paintings and photographs over the decades, her face grows more lined and her eyes more searching.
Hockney says that in some ways, returning to the same subjects repeatedly is not just about the people, but about the ability to explore different media: He has worked through drawings, painting, lithography and photo-collages.
Hockney has returned to England to focus on a number of landscape paintings of his native Yorkshire, England; but he says that eventually, he'll come back to the portraits and the people he knows. The LACMA exhibit continues through Sept. 4.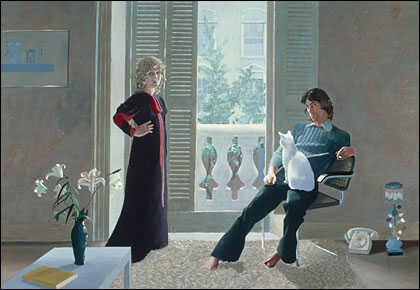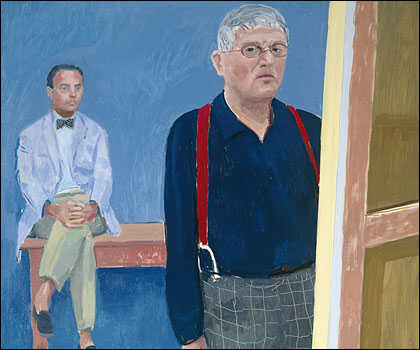 Web Resources