Music From The Cosmos
Host Bob Boilen discovers a new world of music through All Songs Considered summer intern Lars Gotrich. As a musician, DJ, and music writer Lars Gotrich has a passion for music that is full of mystery and subtlety. As musicians themselves, Bob and Lars discuss the differences between music made for a pop/rock audience versus music made for its own sake, which includes much of what you'll hear on this show.
Something Isn't Right
Electronic musician Herbert may record drum sounds in hot air balloons and in the back of cars speeding over 100MPH, but you almost cannot tell with Scale, his most accessible album, yet. String orchestras and brass bands accompany Herbert's danceable music. We could not secure confirmation to stream this track.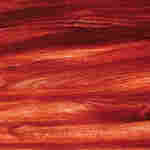 Six Dreams/Divided
from A Prospect of Freedom
by Create (!)
The Long Beach, California free-jazz collective recruits a member of Castanets and musicians who have collaborated with Red Krayola and Eugene Chadbourne to record their most patient and inspired album to date.
Abillera
from Chemist
by The Necks
Often thrown into jazz, The Necks really defy categorization. For nearly twenty years, the Australian trio has released stunning albums of composed and improvised hour-long variations. They evoke the krautrock of bands like Can and Faust and the minimalist composers La Monte Young and Phillip Glass.
Sunset (The Death of Thumbelina)
from Black Ships Ate the Sky
by Current 93
David Tibet's twenty-plus year-old Current 93 realizes the Gothic-folk vision that first began with 1992's Thunder Perfect Mind. He is joined by frequent collaborator Steven Stapleton as well as an impressive and diverse cast of guest musicians and vocalists.