A Tuneful 'Coming Home' for Lionel Richie
A Tuneful 'Coming Home' for Lionel Richie
Web Extra: Hear an Extended Interview between Lionel Richie and Tony Cox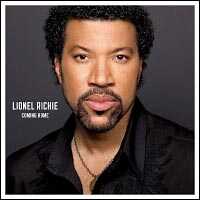 If you're under the age of 30, you might know Lionel Richie best as the father of Simple Life reality television star and tabloid favorite Nicole Richie.
But if you're just a bit older, you might remember that Lionel Richie is an award-winning singer, songwriter and producer. As the lead singer of the popular 1970s soul/R&B group The Commodores, he topped the charts with songs such as "Lady" and "Zoom."
Richie left The Commodores in 1981 and went on to become a huge success as a solo artist, with ballads and love songs that became the soundtrack to a lot of romantic moments in the 1980s.
Richie is still recording and performing, and his new CD, Coming Home, continues a tradition of pure pop craftsmanship that shows he's still at the top of his game.