Guest DJ Joanna Newsom
Joanna Newsom's harp-driven story songs befuddle anyone trying to classify her music. On this edition of All Songs Considered Newsom talks about her latest CD, the enchanting Ys, and shares some of her favorite recordings. Hear selections from her new album, plus songs and artists that have inspired her over the years, like Van Dyke Parks, Sandy Denny and Randy Newman.
Download this show in the All Songs Considered podcast.
Sign up for the All Songs Considered newsletter and we'll tell you when new music features are available on the site.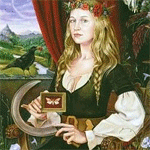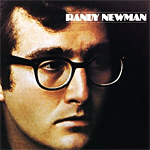 I Think It's Going To Rain Today
I Think It's Going To Rain Today
from Randy Newman
by Randy Newman
Note: The label would not give permission to play the full track from this album.