World Cafe's Top 10 CDs of 2006
World Cafe features daily interviews and live in-studio performances from seasoned music veterans and new sensations, in genres ranging from rock to blues to folk to alternative country and beyond. From NPR station WXPN, host David Dye chooses his favorite albums of 2006.
1. Josh Ritter, 'The Animal Years'
The Animal Years is the fourth album from articulate Idaho songsmith Josh Ritter. It's tempting to say that Ritter is all about language, as his lyrics seem to circle their subjects before landing in the subconscious. It's not entirely clear what "Thin Blue Flame" is about, but it's the best track on a uniformly remarkable disc.
2. Beck, 'The Information'
Beck continues to morph while retaining his basic DNA. Does The Information match his 1996 classic Odelay — or its lovely opposite Sea Change? Probably not. Yet his work remains consistently entertaining, even astonishing.
3. The Black Keys, 'Magic Potion'
Made by two guys in a basement — using just drums, a guitar and a voice for the ages — The Black Keys' music isn't just loud, primitive blues-rock: It's layered and subtle, while adding classic rock riffs to the mix. Magic Potion doesn't quite live up to the standard set by Rubber Factory, but that's a high bar, to say the least.
4. The Hold Steady, 'Boys and Girls in America'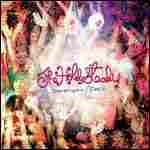 Forget all the talk of classic-rock influences and redundant subject matter: The Hold Steady is about youth and euphoria. On Boys and Girls in America, the screen stretches wider than ever, as the band employs deeper production values and writes songs that serve as more than mere vehicles for the astonishingly adept poetic ramblings of singer Craig Finn. The blistering "Stuck Between Stations" sounds like 2006's incarnation of "Born to Run."
5. Thom Yorke, 'The Eraser'
This one's a pretty big surprise: Even those who've stayed off the Radiohead bandwagon — or who steer clear of electronic music altogether — can find something to love in Thom Yorke's gorgeous, stark solo work. Its charms reveal themselves over time, even months after The Eraser's (relatively) low-key release.
6. Ray LaMontagne, 'Till the Sun Turns Black'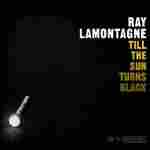 It's tempting to judge this album based on its predecessor, 2004's critical and commercial sleeper Trouble, but Till the Sun Turns Black stands on its own merits. Ray LaMontagne keeps the tempos slow and the lyrics dark, but the disc captures his despair beautifully, propelled in part by gorgeous string arrangements.
7. Guillemots, 'From the Cliffs'
Short and to the point, this EP from early in the year is a pop masterpiece, and unpredictable to boot: Guillemots' members never make the obvious arrangement choice. Although the full-length disc is available in Europe, best to stick with the U.S. release schedule and celebrate this wonderful, endlessly engaging preview.
8. Los Lobos, 'The Town and the City'
It's easy to dismiss a veteran band like Los Lobos: After three decades, hasn't it said everything it has to say? Yet the group latches on to the immigration controversy with subtlety and characteristic intelligence, a gift for storytelling and irresistible beats. Of course, it helps to have one of the best guitarists around in David Hidalgo.
9. Toumani Diabate's Symmetric Orchestra, 'Boulevard de L'Independence'
Boulevard de L'Independence features some of the most hypnotic, unusually massive ensemble playing available anywhere. Numerous string players and singers, as well as a first-rate rhythm section, produce an intoxicating sound, with Diabate's otherworldly kora leading the charge. The liner notes describe walking into a Bamako nightclub and hearing this ensemble play live — a decent description of heaven if ever there was one.
10. Madeleine Peyroux, 'Half the Perfect World'
Madeleine Peyroux is either a stylistic chameleon who affects Billie Holiday's phrasing, or an original interpreter now maturing into her talents. Either way, it's easy to relax and soak up her rich, believable, approachable vocals.
Related NPR Stories
Web Resources